Display / Library Packages
The following are display/library sets offered as packages by the Living Stream Ministry with the purpose of providing churches or individuals with a set of  Living Stream publications for physical display and sale of ministry material or to serve as a library for loaning out to individuals. For ordering, please contact us directly.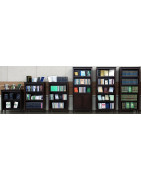 Sorry for the inconvenience.
Search again what you are looking for