IMPORTANT: Orders placed on or after Monday, November 20th, may not ship until Tuesday, November 28th.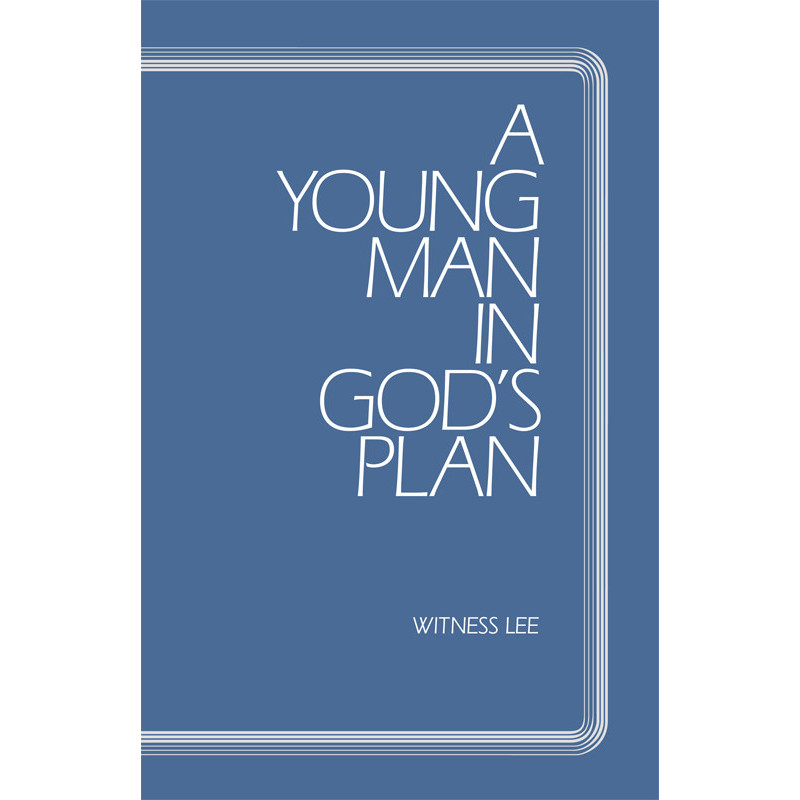  
Young Man in God's Plan, A
Do you think that God is satisfied with the present situation in Christianity? Do you think that the present religious system is something too old? Do you not believe that God is waiting for a chance to do something new, to have a change, to have a transfer, to have a turn in the age? Throughout the history of the church the Lord raised up young men to turn the age. Martin Luther was young when he was called and dealt with by the Lord. John Wesley, Charles Wesley, and George Whitefield were also young men when they were called by the Lord.

In A Young Man in God's Plan Witness Lee speaks to young people concerning their vital role in spreading the Lord's move throughout the world and in turning the age for the Lord's coming back. Drawing upon the pattern of Saul of Tarsus, who later became the apostle Paul, Witness Lee stresses the need to be outside of religion by being one with Christ, filled with Christ, and occupied with Christ to live Christ.
Data sheet
Catálogo

16-009-001

ISBN

978-0-87083-264-2

Publicado por

Living Stream Ministry

Idioma

Inglés

Páginas

37

Autor

Witness Lee
Specific References
isbn

978-0-87083-264-2