IMPORTANT: Orders placed on or after Monday, November 20th, may not ship until Tuesday, November 28th.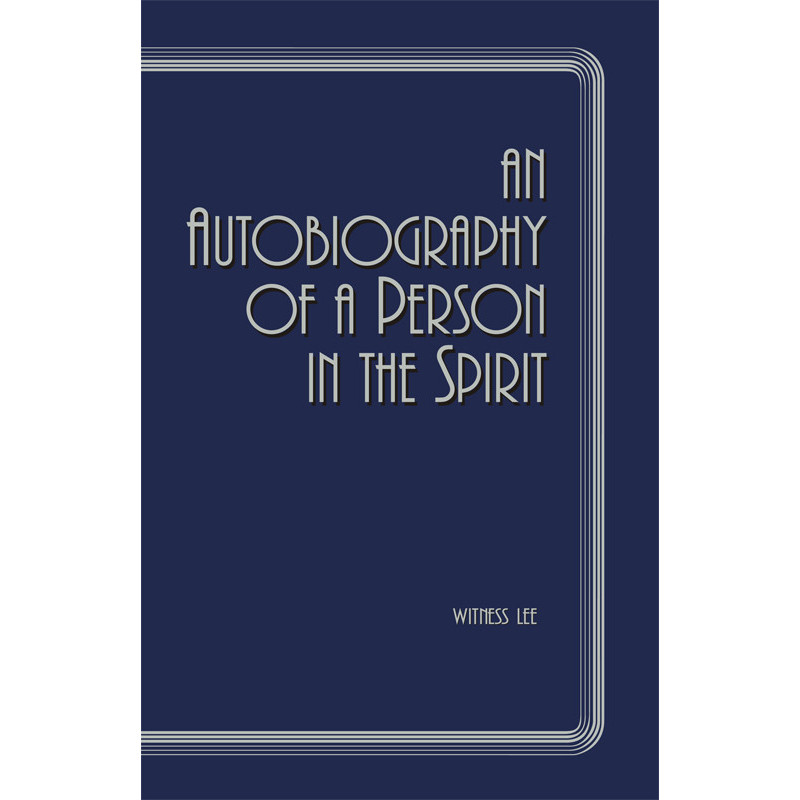  
Autobiography of a Person in the Spirit, An
Our sufficiency is from God, who has made us sufficient as ministers of a new covenant, ministers not of the letter but of the Spirit; for the letter kills, but the Spirit gives life. (2 Corinthians 3:5-6)

Second Corinthians may be considered as an autobiography of the Apostle Paul. In it we see a portrait of a person who lived in the Spirit. For us to enjoy and experience Christ in a rich way we must be persons in the Spirit as symbolized by ten aspects in 2 Corinthians—captives, letters, mirrors, vessels, ambassadors, co-workers, a temple, a virgin, lovers of the church, and tasters of Christ. It is by all of these aspects that we can be thoroughly wrought by God and with God and be constituted the ministers of the new covenant for the building up of the church.
Data sheet
Catálogo

07-002-001

ISBN

978-0-87083-261-1

Publicado por

Living Stream Ministry

Idioma

Inglés

Páginas

88

Autor

Witness Lee
Specific References
isbn

978-0-87083-261-1