IMPORTANT: Orders placed on or after Monday, November 20th, may not ship until Tuesday, November 28th.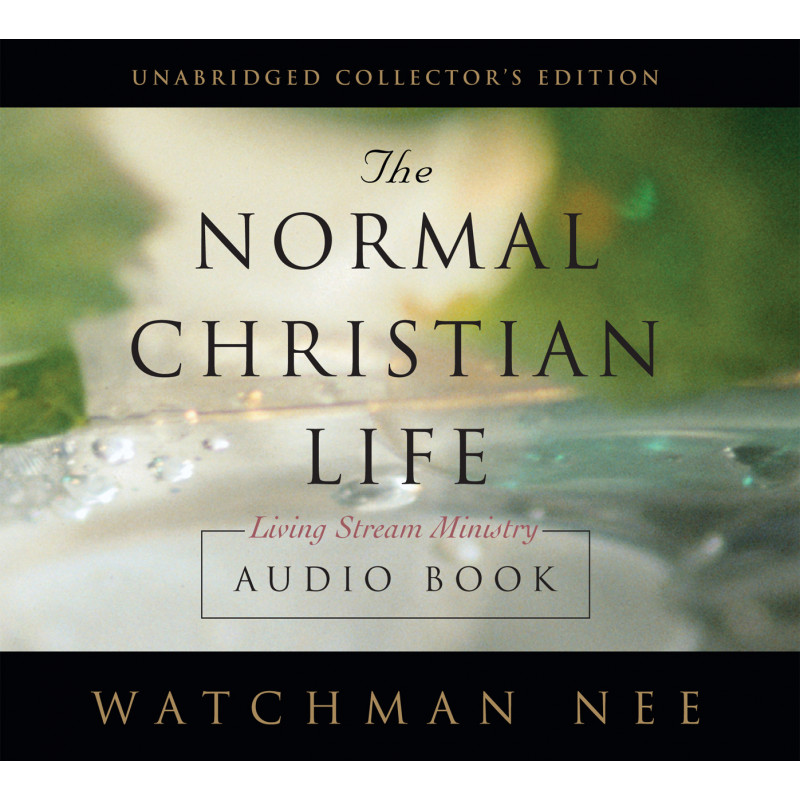  
Normal Christian Life, The (8 CDs) Audio Book
There is no set formula for living the Christian life. There is no human practice that results in normal spiritual growth. The failures that many Christians experience in following the Lord testify of our need for something that is not fashioned according to this age. They testify of our need for Christ Himself, particularly the resurrected and living Christ who indwells us as believers. His life is the source of a normal Christian life. His life can be the source of our living.

Over the last fifty years, The Normal Christian Life by Watchman Nee has helped hundreds of thousands of believers walk along a normal path of spiritual growth. His book speaks of the power of the Lord's precious blood and the effectiveness of His cross in bringing every believer into a daily living and enjoyment of Himself. Watchman Nee's most well-known book is available in audio book format from Living Stream Ministry. This multi-volume set is presented complete and unabridged. Also included is a hymn written by Watchman Nee and translated into English.
Data sheet
Catalog

97-132-001

ISBN

978-0-7363-1341-4

Published by

Living Stream Ministry

Language

English

Pages

0

Author

Watchman Nee
Specific References
ISBN

978-0-7363-1341-4