IMPORTANT: Orders placed on or after Monday, November 20th, may not ship until Tuesday, November 28th.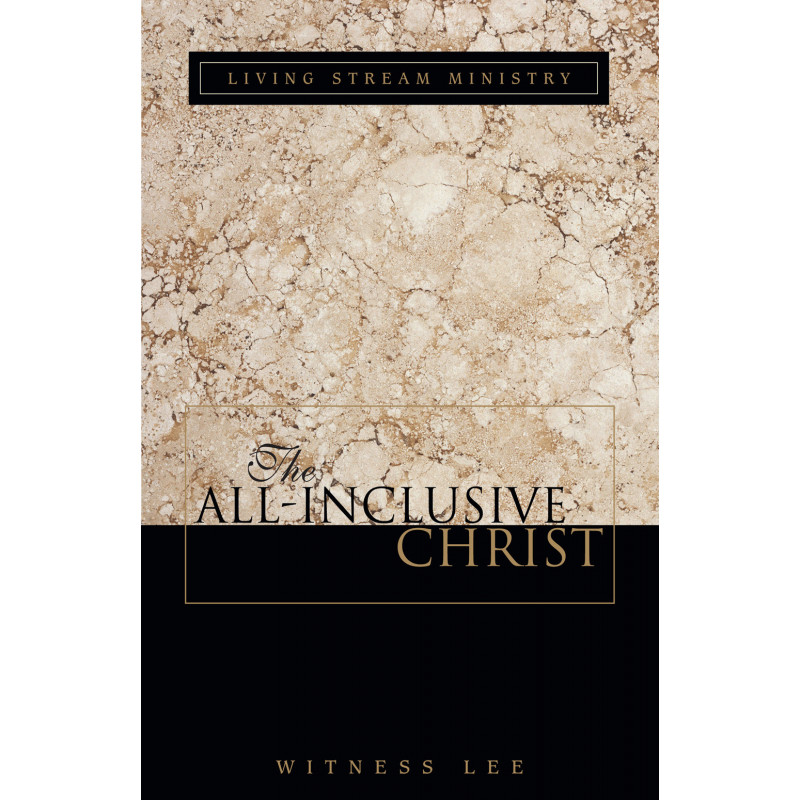  
All-Inclusive Christ, The
In The All-Inclusive Christ Witness Lee expounds portions of the book of Deuteronomy, showing that the land inherited by the children of Israel is a full type of the all-inclusive Christ, who is our New Testament inheritance. He presents a detailed study of some of the unsearchable riches of the good land, including its brooks and streams, its wheat and barley, its figs and vines, and even its iron stones. Each type is explained and applied to our experience as believers.
Data sheet
Catalog

06-001-401

ISBN

978-0-87083-020-4

Published by

Living Stream Ministry

Language

English

Pages

194

Author

Witness Lee
Specific References
ISBN

978-0-87083-020-4