IMPORTANT: Orders placed on or after Monday, November 20th, may not ship until Tuesday, November 28th.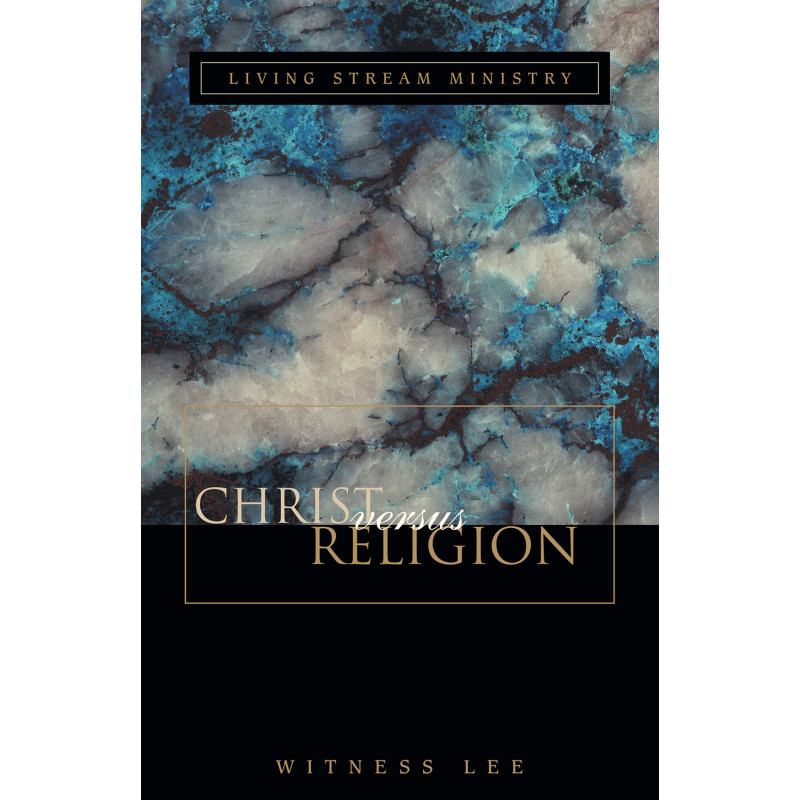  
Other Formats
"Don't think that since Christianity has the Bible, everything is well. Don't think that since Christianity today preaches Christ, everything is fine. In the ancient times the elders of Judaism had the Bible, and they also taught something about Christ. But Christ Himself was there, and they did not care for Him."
The calling of every believer is to come to the living person of Christ, leaving behind all religious forms and dead doctrines. In Christ versus Religion Witness Lee examines the life of Christ in the Gospels. In both word and deed, Jesus astounded and even offended the religionists of His day. When confronted with questions related to religion, politics, and even the interpretation of the Scriptures, He exposed their preoccupation with dead knowledge and pointed people to His living presence. Even today the influence of religion, especially Christianity, frustrates the expression of Christ through the church, His Body. Christ versus Religion echoes our Lord's call to come out of everything that is not Christ Himself.
Data sheet
Catalog

06-007-401

ISBN

978-0-87083-010-5

Published by

Living Stream Ministry

Language

English

Pages

184

Author

Witness Lee
Specific References
ISBN

978-0-87083-010-5