IMPORTANT: Orders placed on or after Monday, November 20th, may not ship until Tuesday, November 28th.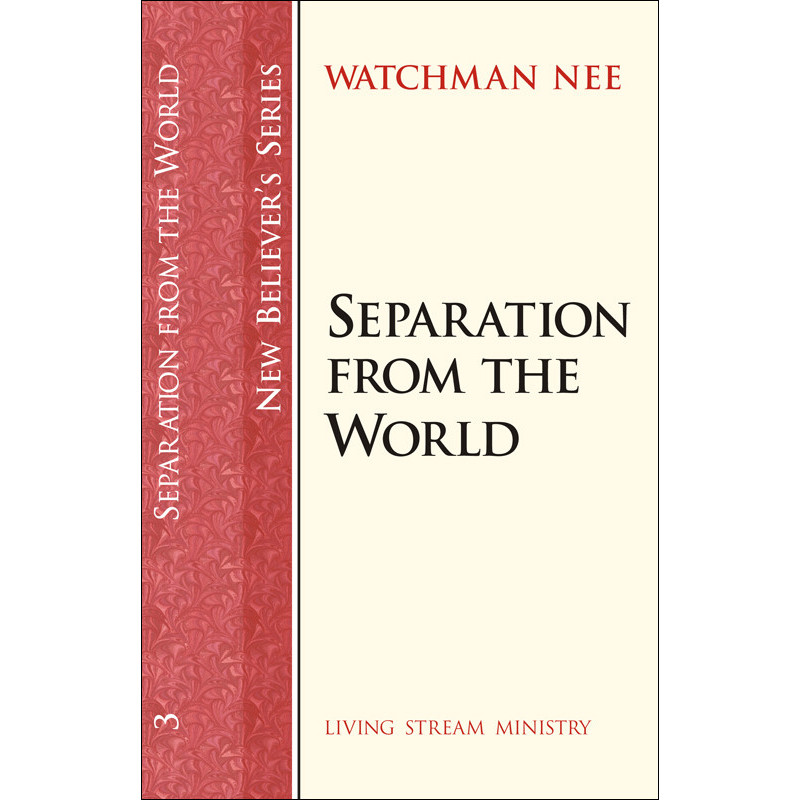  
New Believers Series: 03 Separation from the World
The first result of redemption is separation, that is, departure, a going out. God never redeems a person and leaves him in the old position to continue living in the world. As soon as a man is redeemed, his course is changed, and he has to leave the world. The separation of the blood separates the living from the dead; it also separates the children of God from the people of the world. Once we are redeemed, we can no longer remain in the world.
Data sheet
Catalog

13-103-001

ISBN

978-1-57593-959-9

Published by

Living Stream Ministry

Language

English

Pages

14

Author

Watchman Nee
Specific References
ISBN

978-1-57593-959-9