IMPORTANT: Orders placed on or after Monday, November 20th, may not ship until Tuesday, November 28th.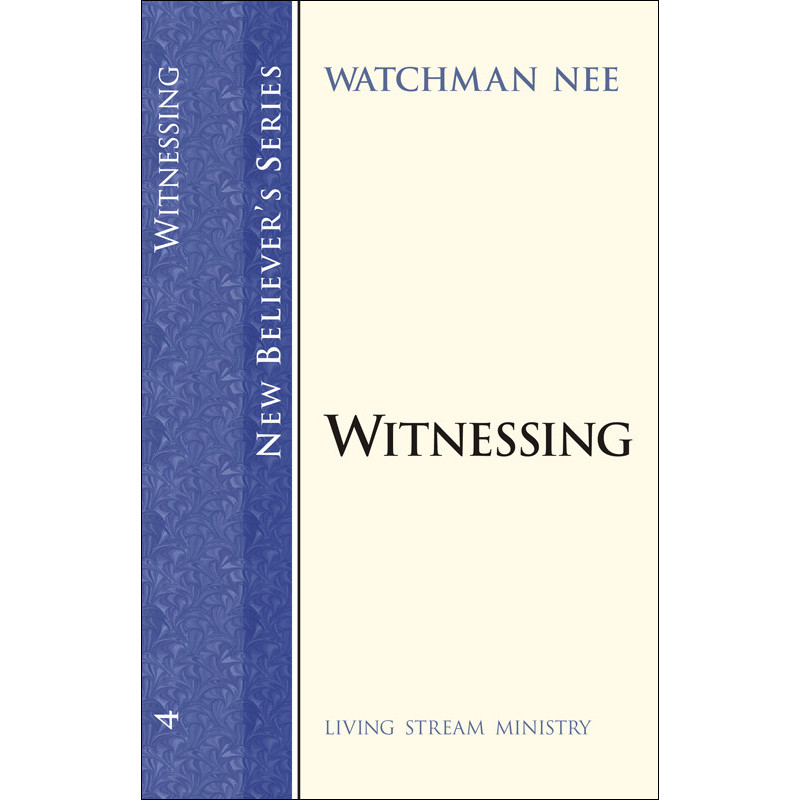  
New Believers Series: 04 Witnessing
New believers must learn from the very beginning to witness to people and bring them to the Lord. Never be lazy in this matter. If a believer does not open his mouth from the very beginning, after a few days he will form a habit of keeping his mouth closed, and then it will take much effort to turn the matter around. You have believed in the Lord. For the first time you have tasted so great a love, received so great a Savior, obtained so great a salvation, and experienced so great an emancipation. Yet you do not testify for the Lord or light others with your light! You really owe the Lord something!
Data sheet
Catalog

13-104-001

ISBN

978-1-57593-960-5

Published by

Living Stream Ministry

Language

English

Pages

15

Author

Watchman Nee
Specific References
ISBN

978-1-57593-960-5