IMPORTANT: Orders placed on or after Monday, November 20th, may not ship until Tuesday, November 28th.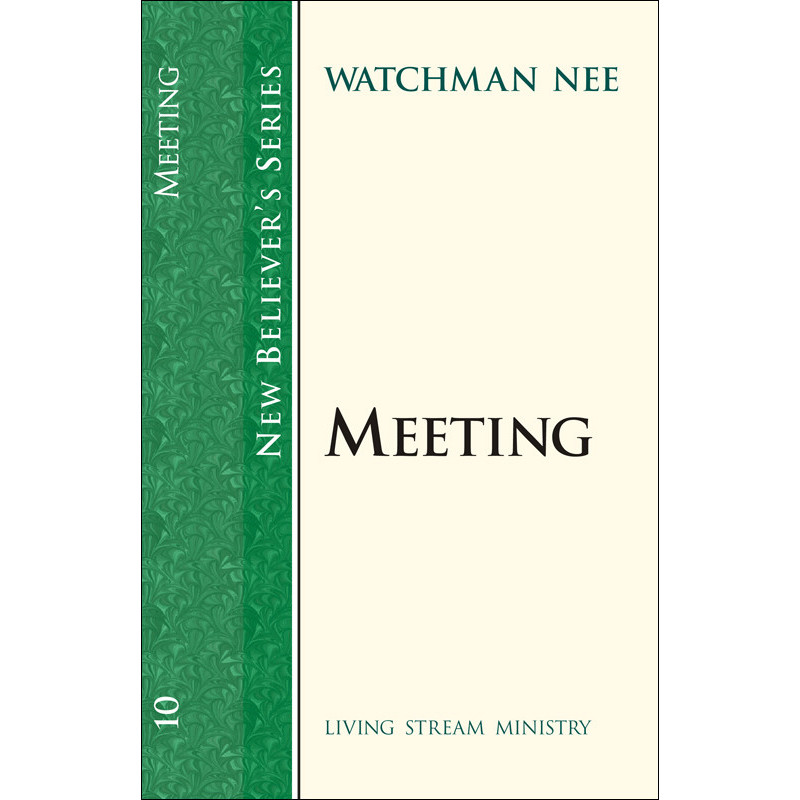  
New Believers Series: 10 Meeting
God's grace to man can be divided into two categories—personal and corporate. God gives us not only personal grace but also corporate grace. This corporate grace can be found only in the assembling together or the meetings. If we do not meet with others, the most we can have is individual grace; we will miss a great part of the corporate grace. God will only give us corporate grace in the meeting. If we do not meet with others, we will not receive this grace. This is why the Bible charges us not to abandon our assembling together.
Data sheet
Catalog

13-110-001

ISBN

978-1-57593-966-7

Published by

Living Stream Ministry

Language

English

Pages

15

Author

Watchman Nee
Specific References
ISBN

978-1-57593-966-7