IMPORTANT: Orders placed on or after Monday, November 20th, may not ship until Tuesday, November 28th.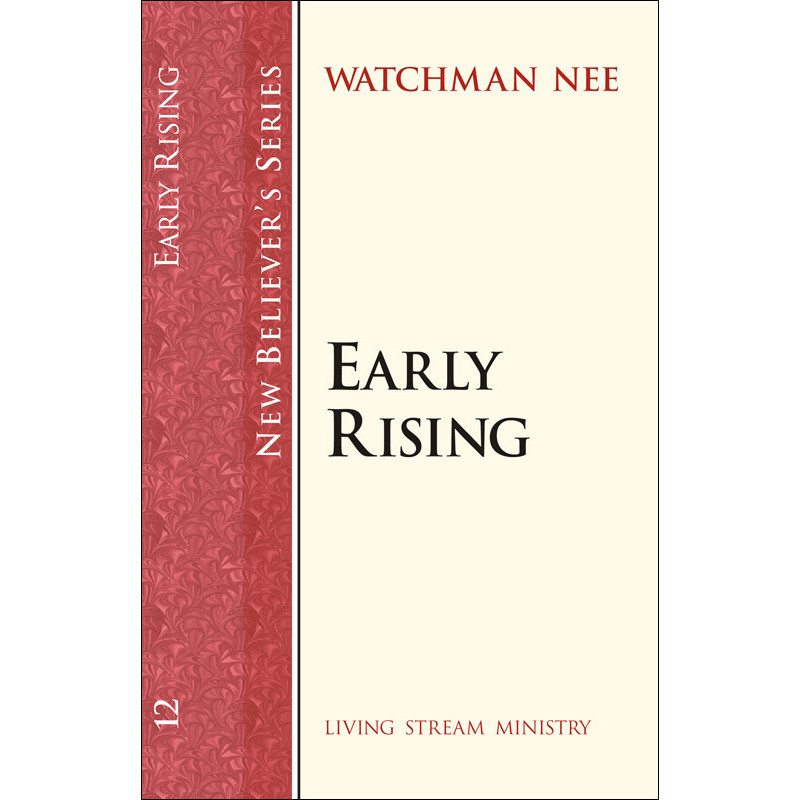  
New Believers Series: 12 Early Rising
The best time to meet the Lord, to contact Him, and to fellowship with Him is early in the morning. Manna is gathered before the sun rises (Exo. 16:14-21). Anyone who wants to eat God's food should rise up early. When the sun waxes hot, manna melts and is gone. If we want to receive spiritual nourishment and spiritual edification, and if we want to have spiritual fellowship and spiritual supply, we need to rise up early. If we rise up late, the manna will be gone. The early morning is the very time when God dispenses His spiritual food and holy fellowship to His children.
Data sheet
Catalog

13-112-001

ISBN

978-1-5759-3968-1

Published by

Living Stream Ministry

Language

English

Pages

11

Author

Watchman Nee
Specific References
ISBN

978-1-5759-3968-1