Due to a system upgrade, orders placed on this website will be accepted but not fulfilled until May 20, 2021.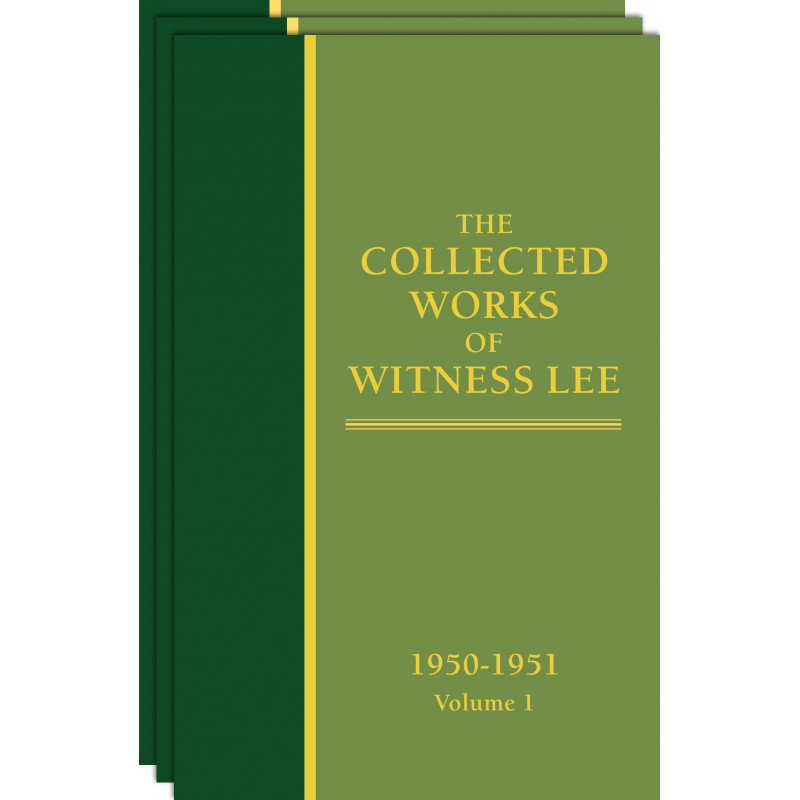  
Collected Works of Witness Lee, 1950-51, The (vols. 1-3)
These messages were spoken in 1950 and 1951 and are combined into a three-volume hardbound set totaling over 1,400 pages. Many of these messages include existing publications as well as previously unpublished material.
Below is a list of many of the different section titles.
The * refer to previously unpublished titles.
Volume One
The Recovery of the Church according to the Pattern on the Mountain *
In Spirit, Not in Letter *
The Pursuit of a Christian
Volume Two
The Pure in Heart
Messages for the Gospel and for the Perfecting of New Believers *
Witness Lee's Personal Notes and Diaries *
Serving according to Revelation
The Ministry of the Word, Miscellaneous Messages, 1951 *
Redemption in God's Plan
Volume Three
Being Apt to Teach and Holding the Mystery of the Faith
Changing Death into Life
The Path of Our Growth in Life
The Spirit and Service in Spirit
The Operation of God and the Anointing
Data sheet
ISBN

978-0-7363-8179-6

Published by

Living Stream Ministry

Language

English

Pages

1480

Catalog

22-050-901

Author

Witness Lee