Due to a system upgrade, orders placed on this website will be accepted but not fulfilled until May 20, 2021.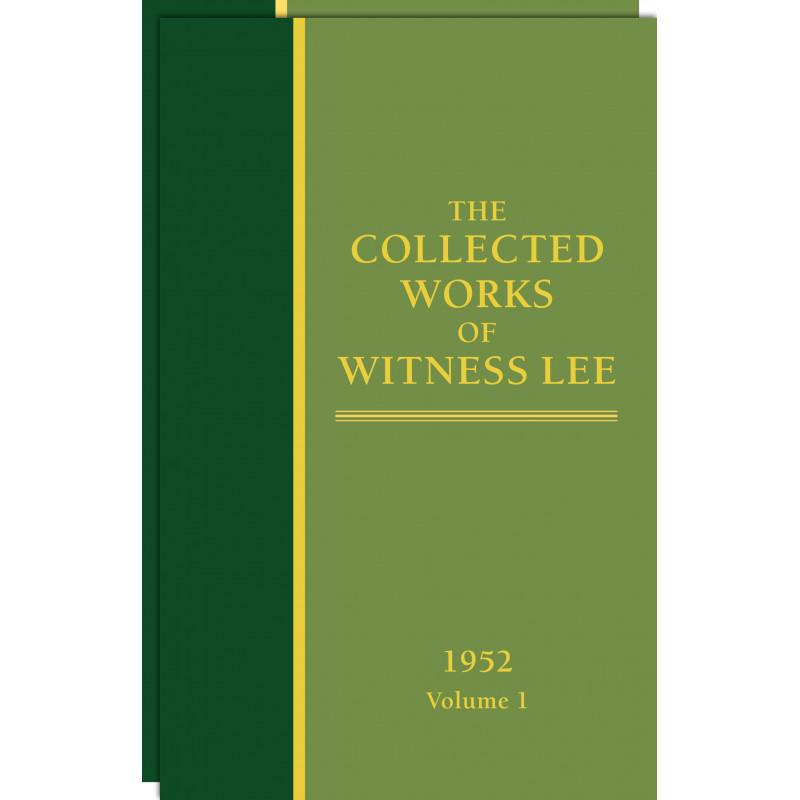  
Collected Works of Witness Lee, 1952, The (vols. 1-2)
These messages were spoken in 1952 and are combined into a two-volume hardbound set totaling over 950 pages. Many of these messages include existing publications as well as previously unpublished material.
Below is a list of many of the different section titles.
The * refer to previously unpublished titles.
Volume One
Witness Lee's Personal Notes *
The Ministry of the Word, Miscellaneous Messages, 1952 *
Christ and the Cross
Guidelines for the Lord's Table Meeting and the Pursuit in Life
The Crucified Christ
Volume Two
The Vision, Ministry, and Leading of the Lord's Serving Ones
How to Administrate the Church
Revelations in Romans: Seeing God's Complete Salvation *
Data sheet
ISBN

978-0-7363-8183-3

Published by

Living Stream Ministry

Language

English

Pages

1024

Catalog

22-052-901

Author

Witness Lee