IMPORTANT: Orders placed on or after Monday, November 20th, may not ship until Tuesday, November 28th.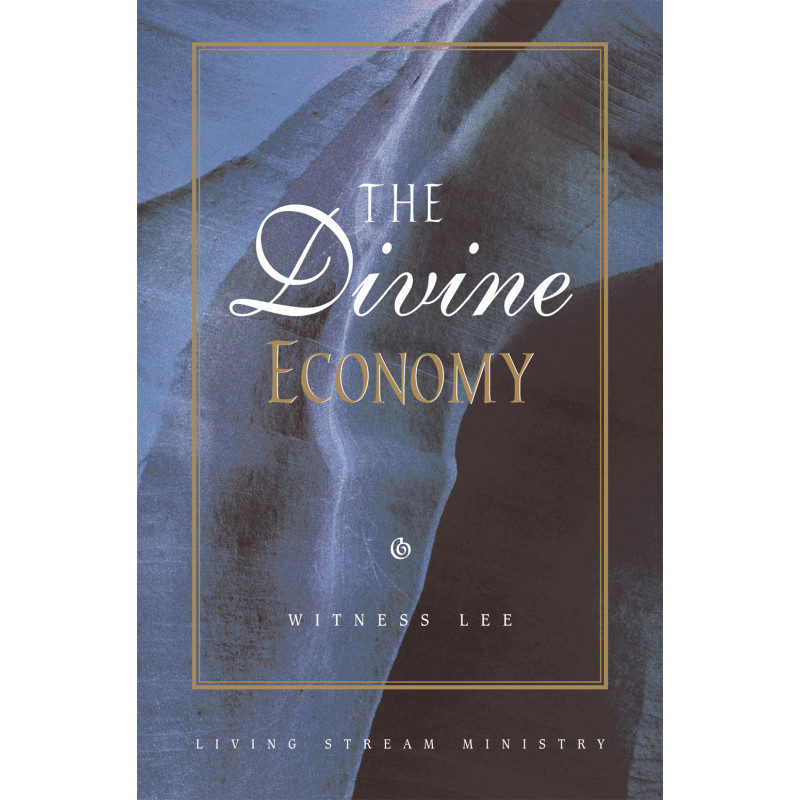  
The Bible reveals that God desires to impart Himself into man for His full expression. This plan, this divine economy, is initially presented in Genesis and is progressively unveiled throughout the Old and New Testaments. Its ultimate consummation is the New Jerusalem at the end of the book of Revelation. From beginning to end, God's desire to be joined to man for His expression fills the pages of the Bible.

In The Divine Economy, Witness Lee traces the flow of God's economy, from the creation of man in Genesis to its consummation in Revelation. Like a river that flows without interruption, the divine economy includes not only the creation of man as a vessel to contain God, but also the major steps taken by Christ—incarnation, crucifixion, and resurrection—in carrying out the divine economy. Through faith in Christ, redemption is applied to man and the Spirit is supplied in man as rivers of living water. In the divine economy, the rich experience and practical, daily enjoyment of God is the common portion of every believer. The believer's first step into a living enjoyment of God Himself is to see God's eternal plan, as presented in The Divine Economy.
Data sheet
Catalog

04-003-401

ISBN

978-0-87083-268-0

Published by

Living Stream Ministry

Language

English

Pages

137

Author

Witness Lee
Specific References
ISBN

978-0-87083-268-0