Due to a system upgrade, orders placed on this website will be accepted but not fulfilled until May 20, 2021.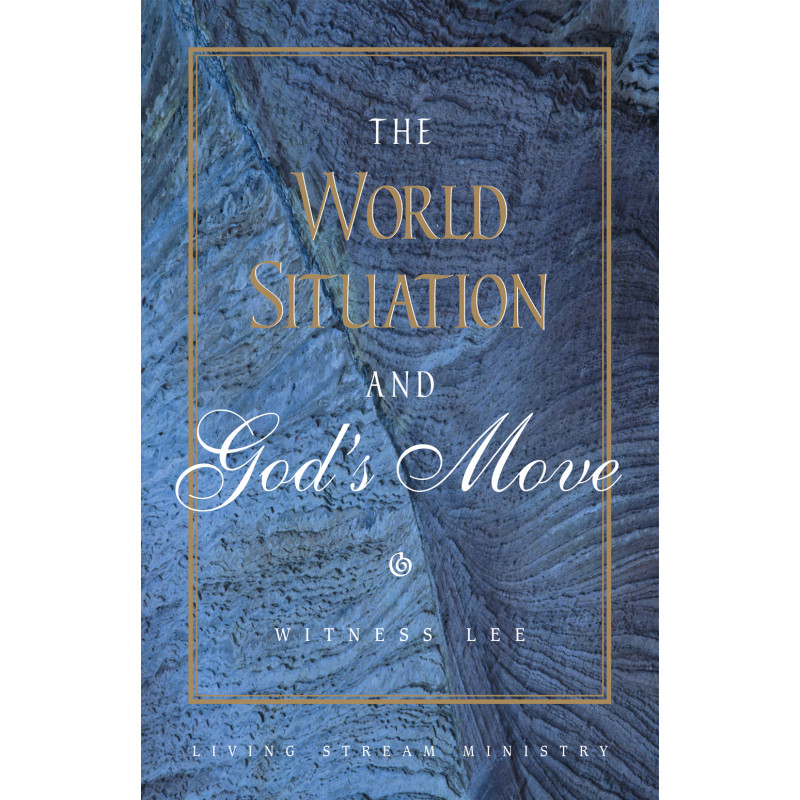  
World Situation and God's Move, The
The world situation is under God's sovereign arrangement. He has controlled the timing of world events and has set the boundaries of human governments for the sake of gaining His purpose with man. God desires to express Himself and to exercise His authority through man. Human history reveals that God has arranged and still is arranging the world situation in order to carry out His plan to recover fallen man fully back to His original intention.
In The World Situation and God's Move, Witness Lee provides a short but panoramic view of God's move throughout human history. He shows how God's detailed arrangement of world affairs was instrumental in the accomplishment of redemption and in the initial spread of the gospel. He further shows how God has been moving throughout church history to gain a proper testimony for His full expression. Such a testimony issues forth from believers who experience and live Christ and who are willing to meet according to God's ordained way, not in a way of division but in genuine oneness as the Body of Christ.
Data sheet
ISBN

978-0-87083-092-1

Published by

Living Stream Ministry

Language

English

Pages

85

Catalog

04-010-401

Author

Witness Lee