Due to a system upgrade, orders placed on this website will be accepted but not fulfilled until May 20, 2021.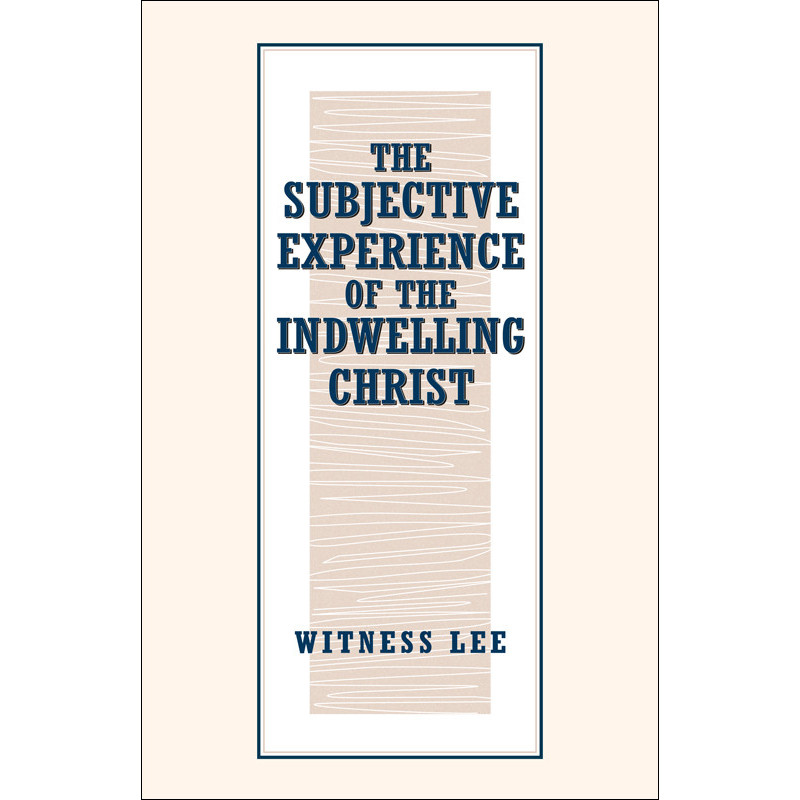  
Subjective Experience of the Indwelling Christ, The
The New Testament presents both the revelation and the experience of the wonderful Christ. While the Scriptures reveal Christ objectively, they also reveal Christ as a wonderful person who indwells the believers for their subjective experience. After passing through many steps to accomplish God's salvation, Christ comes into the believers to be their life and person within.

In The Subjective Experience of the Indwelling Christ Witness Lee opens the Bible to show that Christ today is living within the believers as their all-inclusive, life-giving supply. As those who have received Him by faith, we do not need to practice self-cultivation or mere human ethics because we can experience Christ subjectively. In this way, we can enjoy Christ and let Him live Himself out through us to be the reality and content of our human virtues.
Data sheet
ISBN

978-0-7363-1144-1

Published by

Living Stream Ministry

Language

English

Pages

106

Catalog

07-930-001

Author

Witness Lee