IMPORTANT: Orders placed on or after Monday, November 20th, may not ship until Tuesday, November 28th.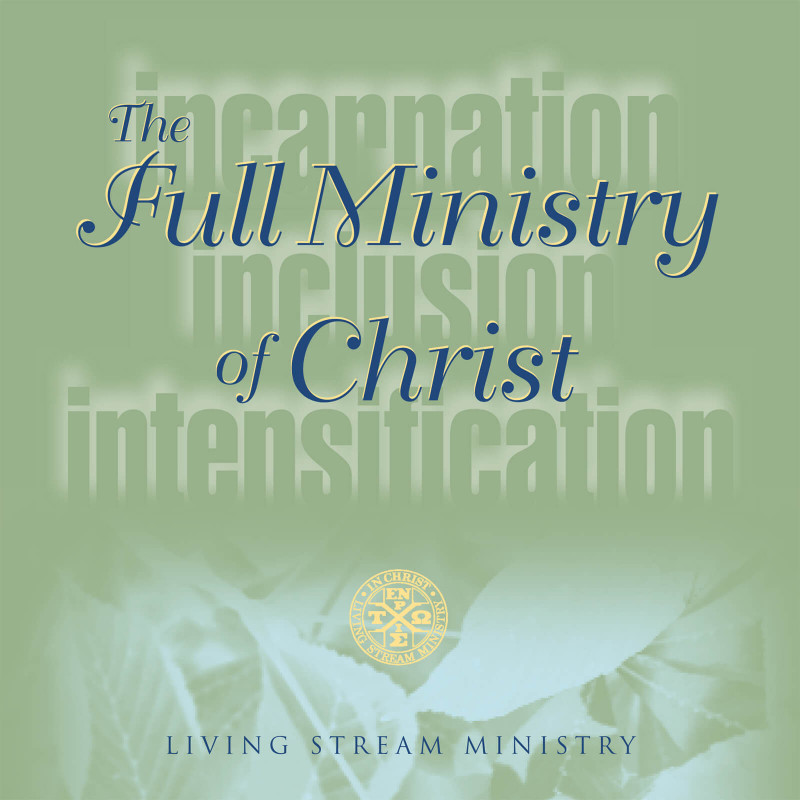  
Full Ministry of Christ, The (Music CD)
Other Formats
The Full Ministry of Christ
In 1996, Brother Witness Lee began to minister concerning the full ministry of Christ in three stages. Most of his speaking has been published in the books Incarnation, Inclusion, and Intensification and How to Be a Co-worker and an Elder and How to Fulfill Their Obligations. While speaking to an international gathering of co-workers and elders, Brother Lee said, "To be able to speak these things thoroughly and clearly, you need to learn. If you want to know how to be elders and co-workers, you need to know Christ and to experience, enjoy, and gain Him according to all that He has accomplished and is accomplishing in the three stages of His full ministry." In order to help all the brothers and sisters learn the truths concerning the full ministry of Christ in three stages, the corresponding message outlines have been set to music. May these spiritual songs help us to learn these truths that we may be "perfected unto the work of the ministry unto the building up of the Body of Christ."
TRACKLIST
| TITLE | AUDIO CLIP |
| --- | --- |
| 1. The Full Ministry of Christ | Your browser does not support the audio tag. |
| 2. Bringing the Infinite God into the Finite Man | Your browser does not support the audio tag. |
| 3. From Eternity Past | Your browser does not support the audio tag. |
| 4. First Corinthians 15:45b | Your browser does not support the audio tag. |
| 5. The Pneumatic Christ | Your browser does not support the audio tag. |
| 6. For His Ministry in the Stage of His Inclusion | Your browser does not support the audio tag. |
| 7. Through the Degradation of the Church | Your browser does not support the audio tag. |
| 8. According to the Entire Revelation | Your browser does not support the audio tag. |
| 9. Banners | Your browser does not support the audio tag. |
| 10. Outline One | Your browser does not support the audio tag. |
| 11. Outline Two | Your browser does not support the audio tag. |
| 12. Outline Three | Your browser does not support the audio tag. |
Data sheet
Catalog

99-999-001

ISBN

978-0-7363-0661-4

Published by

Living Stream Ministry

Language

English
Specific References
ISBN

978-0-7363-0661-4