IMPORTANT: Orders placed on or after Monday, November 20th, may not ship until Tuesday, November 28th.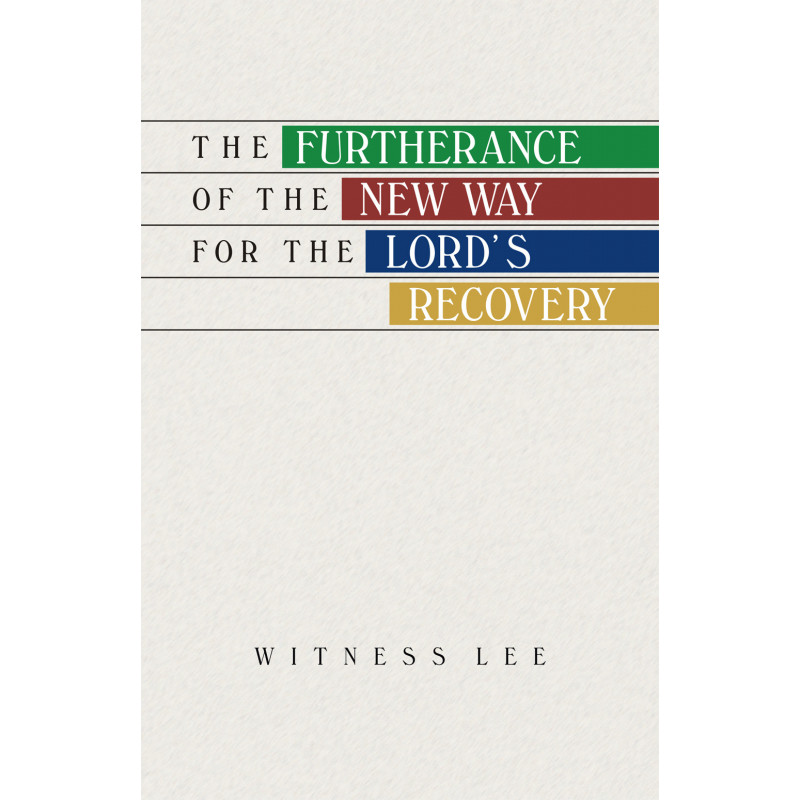  
Furtherance of the New Way for the Lord's Recovery, The
On the day of Pentecost Peter preached the gospel, the Spirit was outpoured, and close to three thousand souls were saved. These newly saved believers spontaneously began to meet together in their homes: "And day by day, continuing steadfastly with one accord in the temple and breaking bread from house to house, they partook of their food with exultation and simplicity of heart" (Acts 2:46). In these home gatherings, all believers were able to function, and the early church flourished and spread (v. 47).

In The Furtherance of the New Way for the Lord's Recovery Witness Lee sounds a call for the church to return to this biblical pattern. Drawing on numerous examples from the Scriptures, he highlights the central role of the home in presenting the gospel to unbelievers and in building up new believers. Returning to the God-ordained way of bringing the gospel to unbelievers and teaching the truth to new believers in their homes will open the way for the building up of the Body of Christ.
Data sheet
Catalog

12-901-001

ISBN

978-0-7363-1282-0

Published by

Living Stream Ministry

Language

English

Pages

97

Author

Witness Lee
Specific References
ISBN

978-0-7363-1282-0